About us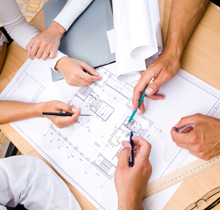 Scarlett Hydraulics Ltd is one of New Zealand's largest hydraulic companies and has been trading since 1984.
South Canterbury Chamber of Commerce Business Excellence Awards
Scarlett Hydraulics are proud winners in three categories of the 2013 South Canterbury Chamber of Commerce Business Excellence Awards.
Service Industry Award.
Sustainability Award.
Innovation and Technology Award.
Scarlett Hydraulics are extremely proud of achieving this level of recognition within the South Canterbury business community, it is very satisfying to be acknowledged by our business peers. These awards are a direct result of the dedication and commitment shown by the staff of Scarlett Hydraulics. It is by no means easy to maintain the high level of service required to win such awards but having a steady customer base with many of our customers being on the cutting edge when it comes to technology has helped Scarlett Hydraulics move with the times and provide great solutions.
To find out more about these awards and the other winners - follow the link below.
http://www.southcanterbury.org.nz/awards
We are located in the South Island of New Zealand, with offices both in Christchurch and in Timaru. The company currently employs 25 staff working in the areas of management, design, sales, service technicians, inward and outward goods, phone and counter sales.

The combined experience of our staff members enables us to offer a complete range of services including complex design and installation, as well as repairs and maintenance. Scarlett Hydraulics have an extensive stock of components and spare parts, including hose and fittings with which we offer an onsite hose van service.

Having been a Vickers distributor for many years, we are now New Zealand's largest full line Eaton distributor. As well as our range of Eaton products, we import a large range of hydraulic equipment from countries such as USA, Italy, Germany and China.

Our comprehensive product range, top design engineers and experienced technicians enable Scarlett Hydraulics to supply and deliver the best market solutions available today.