Shane Brookland - CEO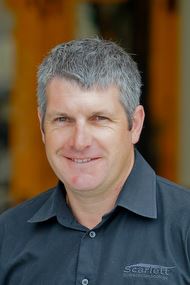 Shane has been a key contributor to Scarlett Hydraulics rapid growth over the past 20 years.
On joining the company in 1993 he worked on the parts counter. However his thirst for knowledge and can-do attitude saw him quickly progress through the ranks holding positions such as store manager, purchasing and sales manager, general manager Timaru and in 2008 he was appointed as CEO. He has obtained Levels 1-4 of the Eaton Hydraulic training, and Level 5 and 6 Diploma in Business.
In his spare time he is a competitive cyclist, soccer coach and keen hunter and fisherman.
Contact Shane
E-mail:
sales@scarlett-hydraulics.co.nz
Mobile:
(+64) 21 776 191