Power Generation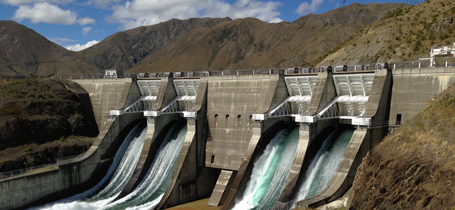 Scarlett Hydraulics has had an influential role in the development of power generation hydraulics for over 20 years.
In 1990 we were selected as the key supplier for the Voith Hydro Project for the Meridian Energy Waitaki Valley power station upgrade in New Zealand. This involved designing, manufacturing and commissioning hydraulic solutions for eight power stations.
Scarlett Hydraulics are proud to work with all New Zealand power generation companies, and have recently completed design work for off shore power companies.
Our power generation solutions include:
Hydraulic power units
Governor control systems
Accumulator unloader systems
Head-gate control systems
Spillway gate systems
Turbine jacking systems
Filtration, including kidney loop systems
Our designs incorporate the latest proportional valve technology, combining with PLCs and logic manifolds to produce highly efficient, fast and cost effective systems.
We are proud to work alongside leading international suppliers such as Eaton, Moog, Hawe, Rexroth, Parker, Seim and Pall.
Our power generation designs can be for either new installations or upgrades on existing systems.
Whatever your hydraulic requirements are for power generation you can
Contact Us
with confidence to discuss your project.